News And Events
Sunday March 20, 2016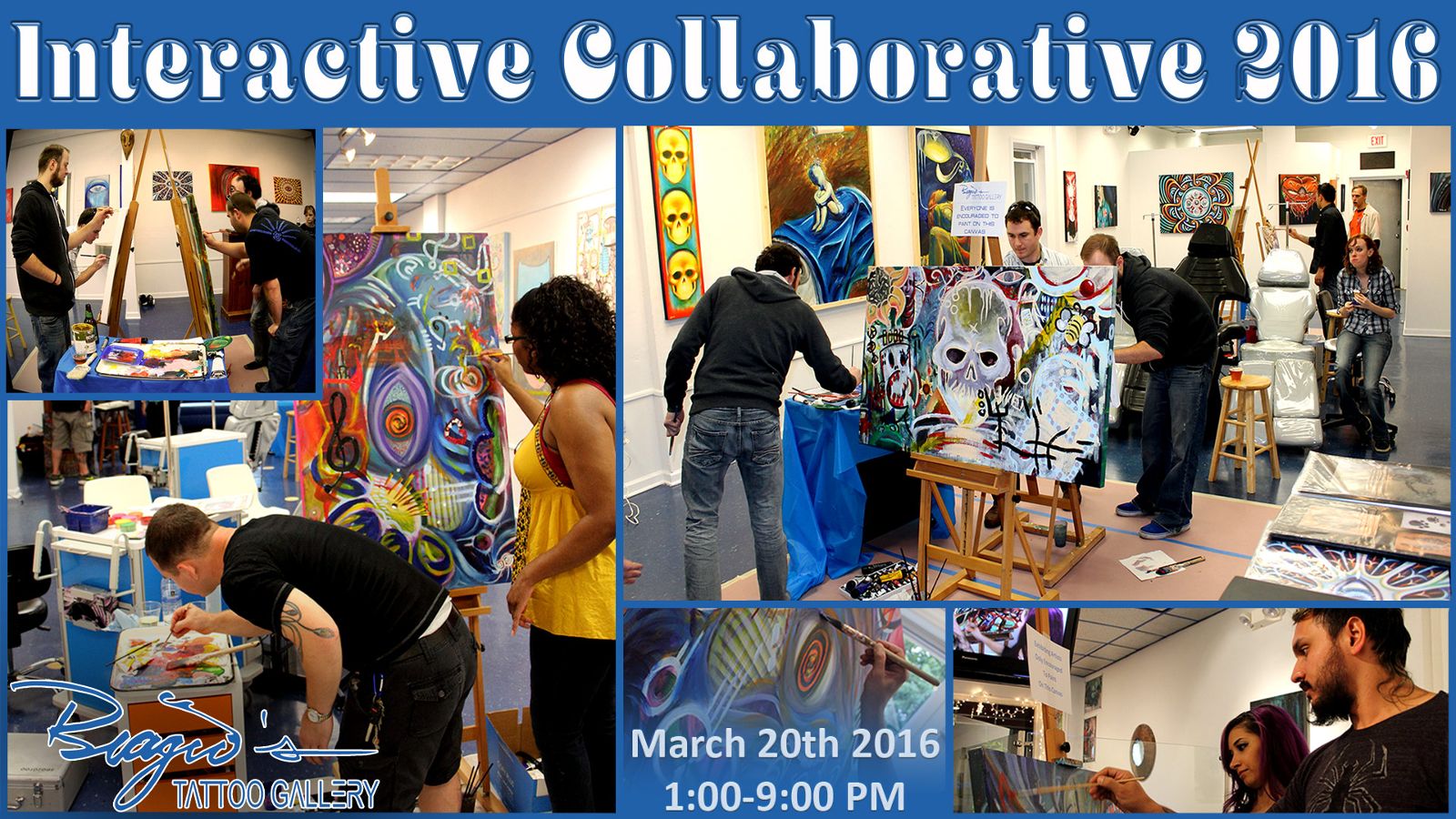 On the first day of Spring, Biagio's Tattoo Gallery will be hosting an interactive collaborative painting day. We invite artists of all types to participate in this exhibit that will be created the day of the Opening. Artists will pair up with one another to work on collaborative art-works. Submission of an original art piece by each participant is required. Inquire for more details.
Thursday February 11, 2016

Biagio's Tattoo Gallery will be closed on February 11th through 15th to attend the Philadelphia Tattoo Convention this weekend, February 12th,13th and 14th. Stop by our booth to say hello. For our existing clients with finished tattoos, we encourage you to participate in the tattoo contests. Proof of contest participation will be awarded free tattoo time as an appreciation of your support. We look forward to seeing you in Philly !
Biagio will be at the California State Tattoo Expo. Stop by to say hello and get tattooed!
B.T.G. will be showcasing its current line up of artists this winter exhibit. The works will feature Biagio, Talo, CM and Austin Rinaldi. The opening for this exhibit will take place on December 21 2015, from 5-9pm and will continue til March 21st, 2016. Join us for collaborative painting, refreshments, auctions, and raffles. All proceeds will benefit the Leilagio Art Scholarship at William Paterson Univeristy.
Leilagio
Art Scholarship Fund
Here at Biagio's Tattoo Gallery we believe in the benefits of an artists education. We understand the value of knowledge & creative expansion and how it can benefit individual lives as well as entire communities. Because of such, we offer the Leilagio Art Scholarship to a prospective art student at William Paterson University. Funds are gathered from painting auctions, donations and tattooing during exhibit opening days. If you are interested in donating to our scholarship, please email us.