News And Events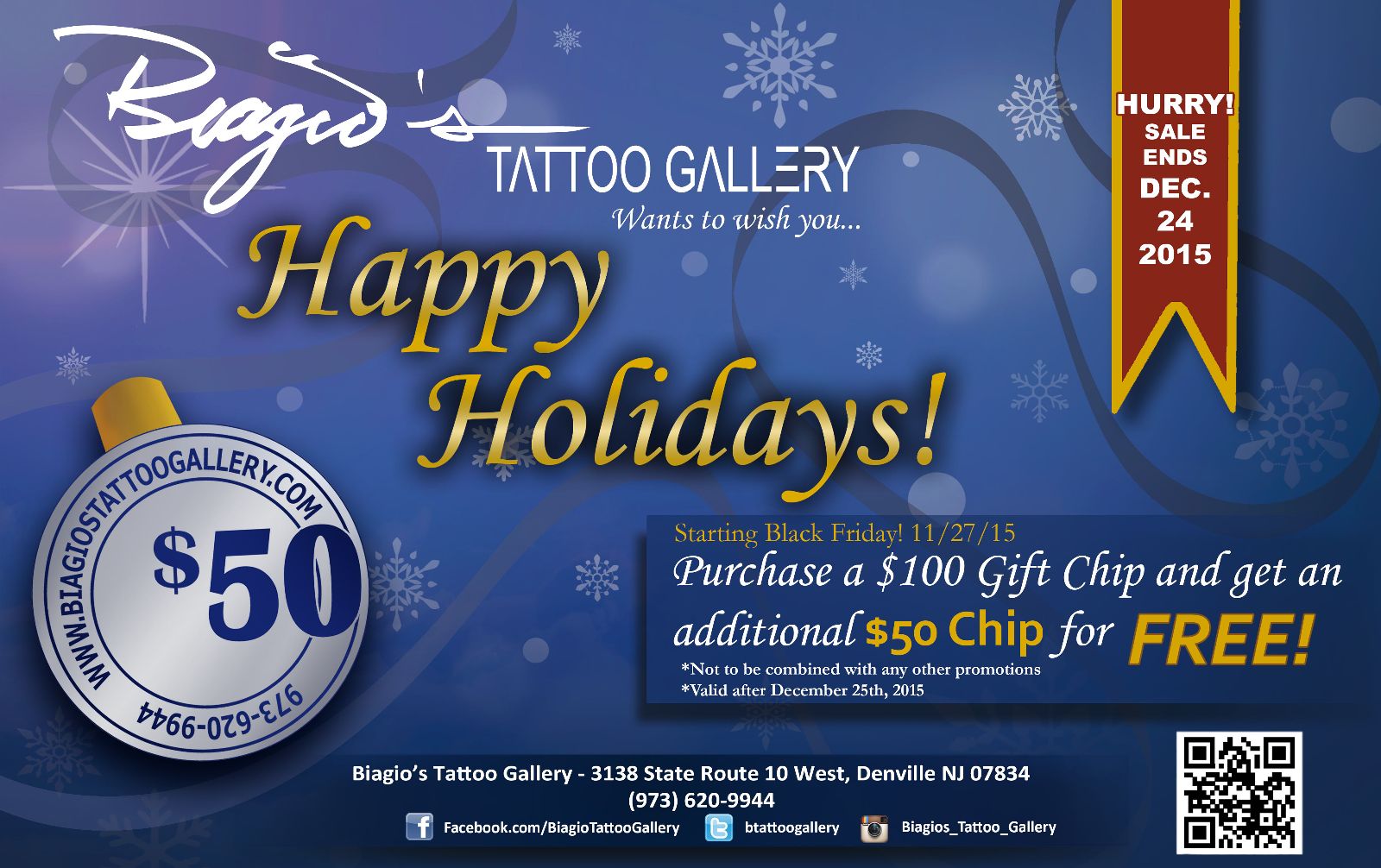 Biagio's Tattoo Gallery's Annual Holiday Sale!!
Starting Black Friday November 27, 2015 BTG is offering an additional $50 chip free for every $100 Gift Chip Purchased!! Hurry In!! Sale ends Christmas Eve 2015!! Treat your loved ones to a gift that will last a LIFETIME!! Happy Holidays!!

Philadelphia Tattoo Arts Convention February 12-14, 2016
Biagio's Tattoo Gallery will be tattooing LIVE at this year's 18th annual Philadelphia Tattoo Arts Convention at the Pennsylvania Convention Center In Philadelphia, PA! This is the tri-state area's premier tattoo convention!! More than 20,000 attendees, hundreds of the world's best tattoo artists, and of course music and festivities!! For more information about this event CLICK HERE !!