News And Events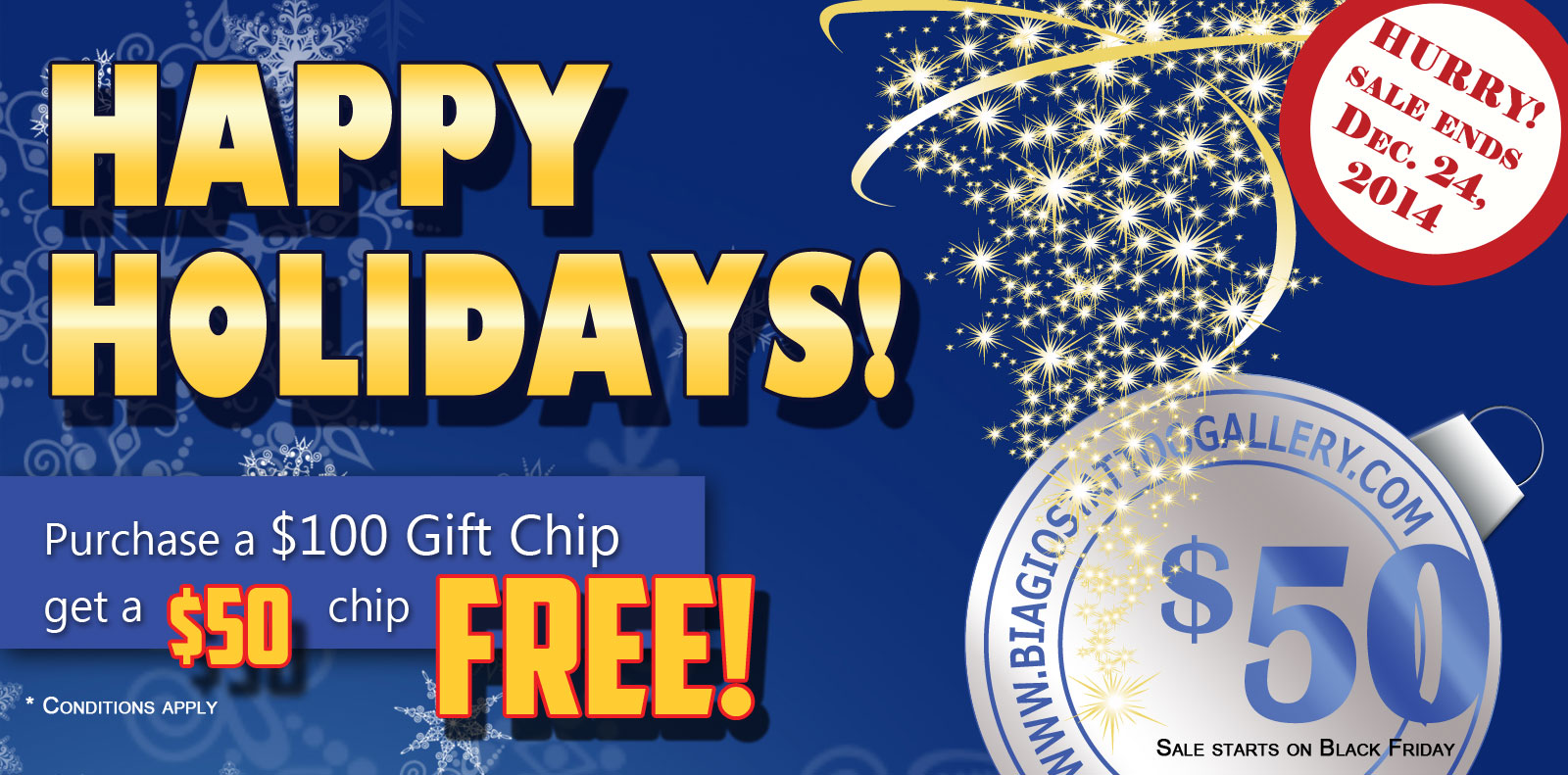 It's the most wonderful time of the year!! Time for the Biagio's Tattoo Gallery holiday sale! Starting Black Friday, November 28, 2014!! For a limited time, with each $100 gift chip purchased you will receive an additional $50 chip for free!!! We hope this shows our gratitude and appreciation for all clients, old and new! Happy Holidays and hurry in before this special ends, December 24, 2014!!!

"The Fall Showcase of Ourselves" Art Exhibit
Biagios Tattoo Gallery presents a new exhibit, "The Fall Showcase of Ourselves" featuring the artwork of our very own artists here at the Gallery, Biagio, Leilani, Talo, and Sharon. The opening reception is September 22nd from 5 p.m. to 9 p.m. All the proceeds from the day will benefit the Leilagio Art Scholarship. So bring your friends and family to check out our New Fall Show!!! Fun, Painting, and Amazing Art!!

Philadelphia Tattoo Arts Convention Pennsylvania 2015
Biagio's Tattoo Gallery will be tattooing live at this year's Philadelphia Tattoo Arts Convention in PA!! Live entertainment, food, music, and of course amazing tattoo artists from around the world will be attending this year's Philly Tattoo Convention!! For more information click HERE!